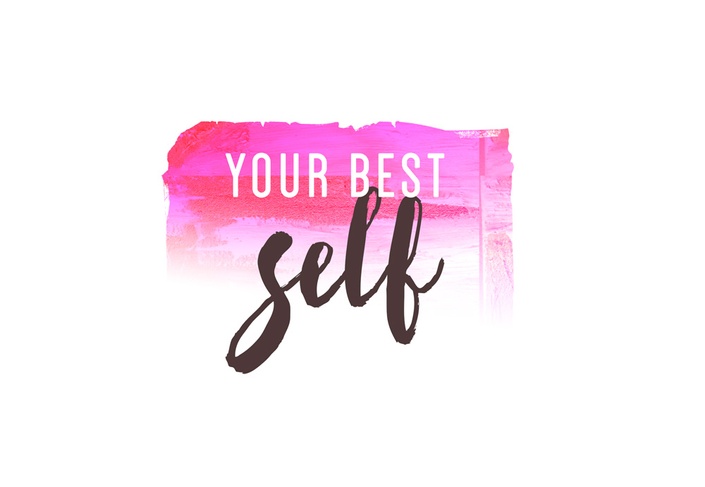 Your Best Self
Transform your life in 4 weeks and become the best version of yourself!
Feel like you are not living up to your full potential?
Are you dying to know how good you can really feel every day? How good you are supposed to feel?
Imagine… waking up every morning symptom free, no bloated belly, no brain fog, no sore muscles…
Instead…. bursting with energy, oozing happiness, self-love and an abundance of passion and purpose to live the life you want….
What if you could feel like this all the time?
Not tired, not cranky or stressed out….
Just..... YOUR BEST SELF!
YOU CAN, BEAUTIFUL!
You CAN feel energised all day long….
You CAN feel fulfilled from the inside-out…
You CAN love your body unconditionally….
You CAN achieve all you want to in life…
You just need to know how……so let me show you
"Your best self" is a 4-week online program for women who know they are not living up to their full potential, for women who know they are capable of more in life, for those who want to be free from the pain, suffering and horrible symptoms that hold them back every day, it is for women who are ready to see just how good they can feel so they can start creating the life of their dreams
This is a program based on;
+ Eating wholesome foods and learning to nourish your body without depriving yourself
+ Adopting a new, strong mindset & practicing self-love so you have a solid platform to set you up for success
+ Exploring lifestyle tools that will help you; lose weight, increase energy and vitality, stress less and ultimately be a happier, healthier version of yourself.
+ Most importantly it is about love, support, simplicity and being your own detective to find out what works for your body type so you can thrive in life, rather than just survive!
"Your Best Self" is a 4-week total mind, body, spirit makeover that will leave you with practical, healthy habits that are long lasting and sustainable rather than short lived!
So, beautiful…….
Are you ready to start your journey to be
"Your Best Self?"
Inside waiting for you;
+ 4 weekly modules packed full of inspiration, education and support to empower you on your journey
+ Weekly videos from me to help guide you through the program
+ Daily meal plans that are tailored to be really simple & time efficient for the busy woman (includes days where there is no cooking time!)
+ 50+ simple, tasty, healthy recipes
+ 16 educational and inspirational PDF's with easy to integrate action steps
+ Shopping lists to get you started
+ Instant 24/7 access from anywhere
+ Direct email support
+ Additional resources
+ Easy to use and printable templates
+ Bonus discounts
+ Unlimited lifetime access
Your Instructor
Founder of "Free Yourself Holistic Health Coaching"
Member of the International Association of Health Coaches
Associate Member of the International Institute of Complimentary Therapists

Nutritional Presenter at M&C Saatchi '12 Days to Wellness',
Contributor for "Beautiful You Australia" & The Carousel News
Presenter at the Mind, Body, Spirit Festival (Syd, Melb, Bris) 2016 - 2021
Guest Interviewee on e—Health Radio
Published Author - Reboot Your Life

After suffering from severe chronic fatigue syndrome and adrenal burn out in 2011, at the age of 26, Desiree embarked on a personal journey to help heal herself through natural medicine. Using her body as her own personal lab, she performed experiments based on different dietary theories, medicinal herbs and alternative therapies. She discovered the power of food as medicine and slowly started to heal herself……body, mind and spirit. Desiree has studied over 100 dietary theories, practical lifestyle techniques and innovative coaching methods with some of the world's top health and wellness experts. Her education has equipped her with extensive knowledge in holistic nutrition, health coaching, and preventive health. Drawing on these skills and her knowledge of different dietary theories, Desiree works with clients to help them make lifestyle changes that produce real and lasting results. Desiree's mission now is to help make the world a better place by helping people find their inner peace and by restoring health and happiness back into their lives.


"Desiree has helped with correcting my many stomach problems and she has helped me to fall in love with life again!" Samantha



"Working with Desiree over the past few months has been one of the best decisions I have ever made. Her guidance and advice has completely transformed my outlook on food and my body. Desiree has helped me work towards having a less disordered relationship with food. She has taught me to truly understand the impact of my lifestyle choices on not just my appearance, but also my entire outlook on life. Along the way she has armed me practical tools and advice relevant to my situation at the time. I could not recommend undertaking this journey more! Not only will you start to look and feel better, you will have all the tools and knowledge at hand to make it a life long transformation! " - Sarah J



"Desiree guided me both emotionally and with a new diet. I now feel like I have everything under control and I'm able to use the tools that she's given me to continue on my own." Kate H


Frequently Asked Questions
When can I start the program and how long do I have to finish it?
The program starts as soon as you purchase it. You will receive a login to access the program. It is a self-paced online program in which you will have access to permanently, so you can re-use and start and finish as you please.
What if I find that the program is not suitable for me?
We want you to be happy with our Services. If you are not happy with our Services and wish to request a refund, contact us in writing within 28 days of your purchase date via email. Please provide a reason for your request for refund so that we may understand better and try to improve our Services. We will then provide a full refund to you in the same manner you have made your initial payment.
What if I have allergies?
The program does not have any gluten, dairy or processed sugars. Although, if you are allergic to any of the foods listed, simply swap them for another option. For example; swap the nut snacks for the rice cakes with avocado, protein shake, juice or chia pudding. You can swap the eggs for more vegetables in the morning with a side of bacon or simply choose another breakfast option.
Will this program suit me if I am a vegan or vegetarian?
Yes, the program will still be extremely beneficial if you are vegetarian or vegan, as you will still get a good understanding of how to eat nourishing, nutrient dense foods and supporting educational material on how to transform and heal yourself. You might want to swap the meats for tofu, tempeh, beans or lentils in the dishes. If you do not eat eggs, you can use tofu and make a tofu scramble to have with avocado or spinach in the morning or you can also choose another breakfast option as previously mentioned, there are plenty to choose from, all you have to do is jump ahead and choose from the breakfast options outlined throughout the program. Use your discretion and knowledge to substitute! There is no gluten, dairy or sugar in the meal program.